Lichtenberg High Performance Computer of TU Darmstadt among the Top500 Supercomputers
2023/05/31
In the new ranking of the Top500 supercomputers worldwide, TU Darmstadt is represented twice.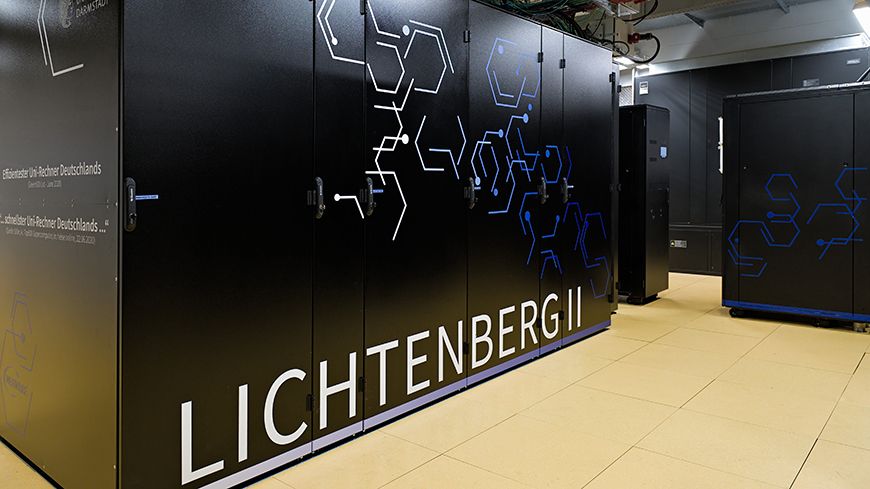 With its first expansion stage from 2020, the Lichtenberg supercomputer of TU Darmstadt ranks 216 with 3.15 PFlops. In addition, the Lichtenberg II with its new expansion stage is the winner among the Sapphire Rapid systems that contributed, placing 230th on the list with 3.10 PFlops.
Three German universities had contributed Sapphire Rapid systems; after Darmstadt, TU Dresden ranked 238th with 3.05 PFlops and the University of Duisburg-Essen just made the list at 483rd with 1.95 PFlops.
The Sapphire Rapid system is the fourth generation of "Intel Scalable Processors" and replaces the Ice Lake generation for 1-2 socket servers and the Copper Lake generation for 4-8 socket servers.
Info
The world's fastest supercomputer is the American HPE Cray system Frontier at Oak Ridge National Lab with 1.194 exaflops (EFlops).
The Top500 list is published semi-annually, in May of this year for the 61st time and also just in time for the start of the International Supercomputer Conference ISC in Hamburg.