Science ministers visit the high-performance computer
2023/08/02
After its ceremonial inauguration on 11 July 2023, the Lichtenberg II high-performance computer at TU Darmstadt received a visit from the political ranks for the second time.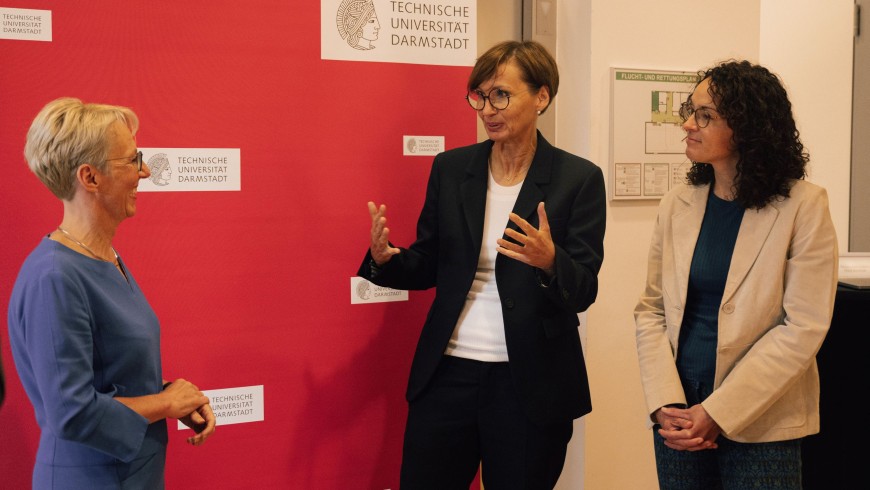 After State Secretary Ayse Asar from the Hessian Ministry of Science and the Arts (HMWK), who accompanied the inauguration, the Federal Minister of Education and Research, Bettina Stark-Watzinger, as well as the Hessian Minister of Science, Angela Dorn, informed themselves about excellent and innovative projects in energy research, which the supercomputer makes possible.
Learn more about the visit in the "Aktuelles" section of TU Darmstadt.