TU Darmstadt has passed the re-certification as a "Customer COE"
2023/06/07
TU Darmstadt has received certification as an "SAP Customer Center of Expertise" for the third time.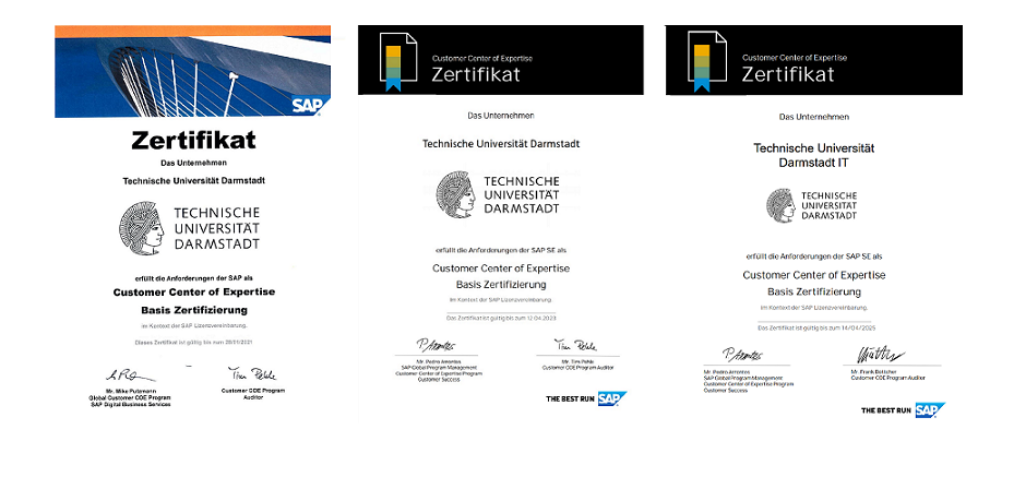 For the third time, the SAP competence team was able to convince the software manufacturer SAP of its services in SAP operation and further development at the TU Darmstadt. Along with Leibniz Universität Hannover, TU Darmstadt is one of the few universities in Germany to achieve SAP Customer COE certification.
The processes, cooperation, know-how in operation and further developments were considered and evaluated.
As digitalisation progresses, the SAP competence team stands for innovation and further development. For a wide range of topics such as account statements, ordering or data warehousing, motivated and experienced contact persons are available to the SAP users at the TU Darmstadt in the SAP competence team.