Setting up e-mails in the Android email app
Step 1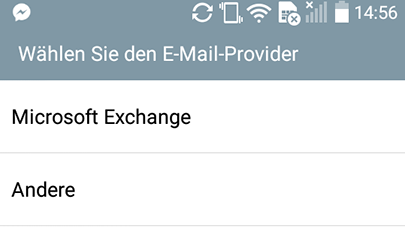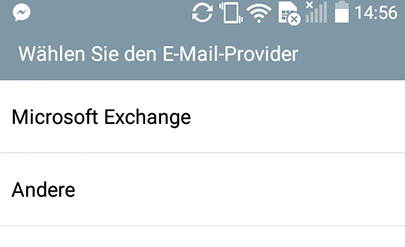 When selecting the e-mail provider, select "Other".
Step 2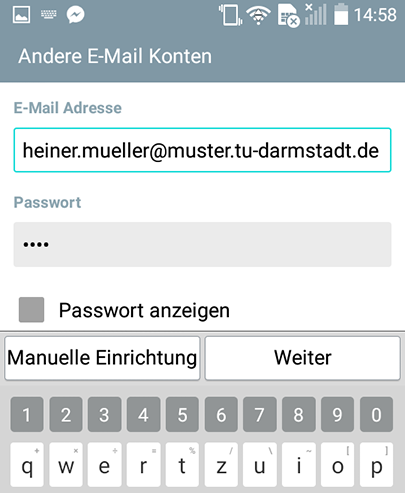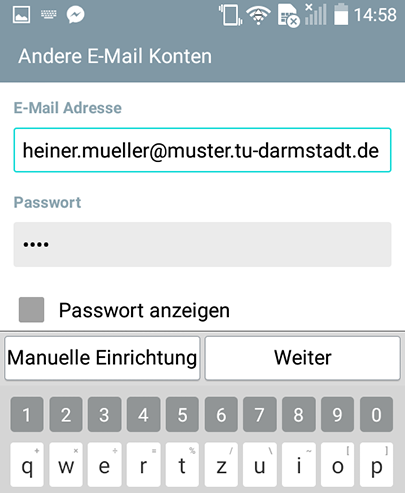 Next, enter your e-mail address and (computer) password and select "Manual setup" below.
Step 3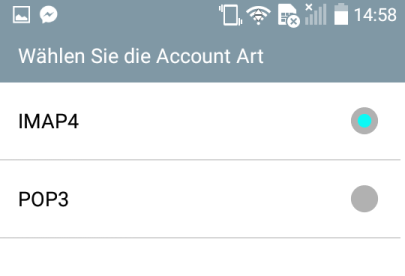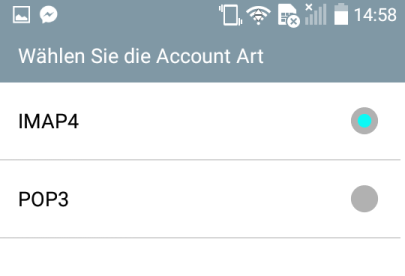 Select "IMAP" as the account type.
Step 4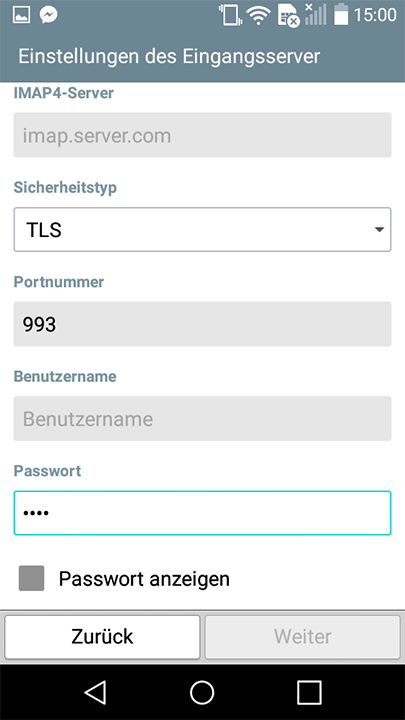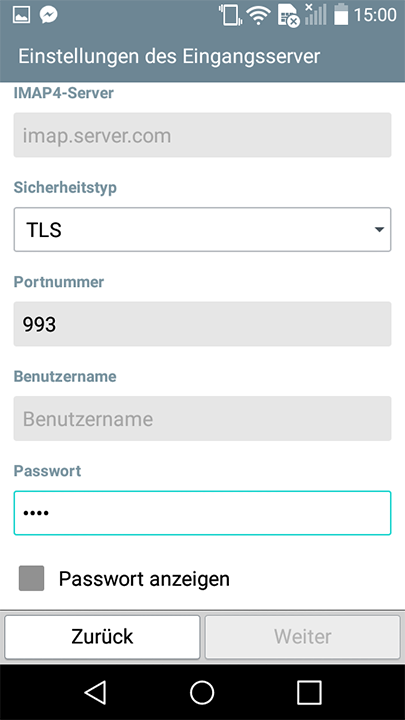 Configure the settings of the incoming mail server as shown.
For the incoming mail server for IMAP access, enter the following:
For students: imap.stud.tu-darmstadt.de
For employees using Linux: mailbox.tu-darmstadt.de
Konfigurieren Sie die Einstellungen des Posteingangsservers wie gezeigt.
Geben Sie für den Posteingangsserver für den IMAP-Zugriff Folgendes ein.
Please enter the following as your user name:
For students: <TU-ID>
For employees using Linux: <TU-ID>@<maildomain> – e.g.: ab12cdef@hrz.tu-darmstadt.de
Step 5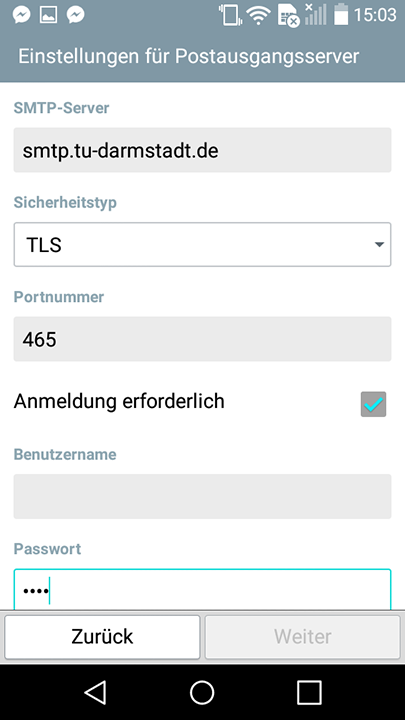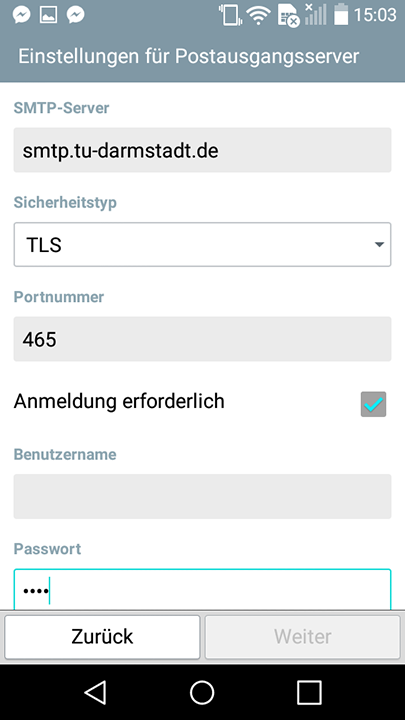 Configure the outgoing mail server settings as shown.
Enter "smtp.tu-darmstadt.de" as outgoing mail server.
Select "465" as port.
Set SSL/TLS as connection security.
As user name please enter the same identification as explained in step 4 and the corresponding password.